Sterling K. Brown made history for the umpteenth time, Presenter Niecy Nash was unapologetically rooting for the black nominees and Morgan Freeman proved why he's a legend.  We've got the three moments you must see from Sunday night's SAG Awards inside…
Yasssss Sterling! Our fave "This Is Us" star planted the biggest Black Love kiss on his wife Ryan Michelle Bathe when he won for Outstanding Performance in a Drama Series by a Male Actor!  He became the first black actor ever to win the award, so it was definitely an emotional night for him.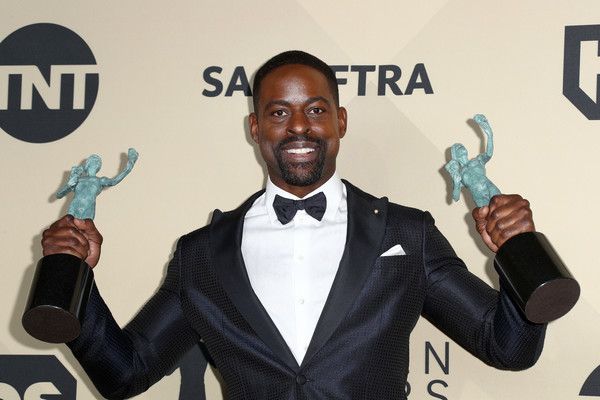 His speech was a must-watch as usual.  Check it out below:
Sterling K. Brown receives the Actor® for Outstanding Performance by a Male Actor in a Drama Series! #sagawards pic.twitter.com/88Hq3ygWUb

— SAG Awards® (@SAGawards) January 22, 2018
An incredible night for @SterlingKBrown. pic.twitter.com/lUfJJcyAwW

— SAG Awards® (@SAGawards) January 22, 2018
Nice!
 

Thank you @SAGawards!! #SAGAwards #ThisIsUs pic.twitter.com/QIUipXgGjE

— Sterling K Brown (@SterlingKBrown) January 22, 2018
By the way, "This Is Us" won for Outstanding Ensemble in a Drama Series as well, so Sterling went home with TWO Actors tonight.  Congrats!
Niecy Nash presented the Award for Sterling's category along with Olivia Munn, and she made it clear who she was rooting for.  Because, blackness.  Check it.
And finally, Morgan Freeman copped the Lifetime Achievement Award.
But before he got to the show, he was just like everybody's granddad trying to work Facebook Live:
Ha.
BONUS: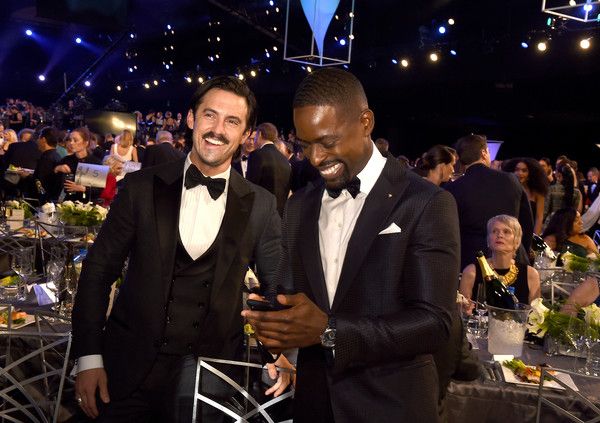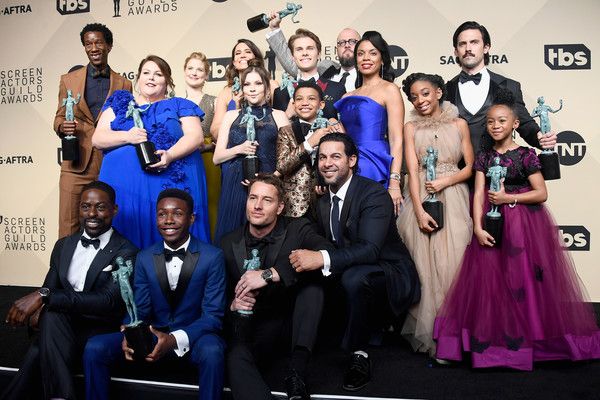 Check out Sterling & his cast chopping it up backstage after their big wins:
Photos: Getty

Powered by WPeMatico